Bitcoin has become a hot topic lately, particularly on top of Bitcoin exchange Mt.Gox's announcement that they had lost nearly $500 million and would be filing bankruptcy. What led the giant exchange to this place is anyone's guess.
This week, we decided we would analyze the rise and sudden fall of Mt.Gox by taking a look at the price of Bitcoins traded on its exchange. The crypto currency saw a massive rise over the past 12 months, moving from $13 in January 2013 to over $1200 in December 2013. We saw this change as a great reason to bring Bitcoin market data into Alpine and analyze it for ourselves.
Analysis: Data was gathered from the market data API at Quandl, uploaded in the Alpine Quantum environment, and analyzed for basic summary statistics. Check out the video and try to reproduce to have your own hand at some of the great insights!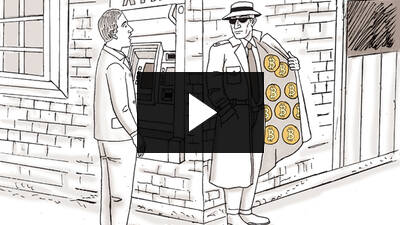 Don't believe your life could be this easy?  Give Alpine Chorus a spin, on us.  Click here to register and get immediate access to our full product, training material and data sets.
Join us on Thursday, February 27th at 11am PST/2pm EST for our next Workout of the Week webinar as we explain the analysis in greater detail and answer your questions. Register now to reserve your seat! And in the meantime, feel free to submit your analysis on our Data Science Crossfit page on Tumblr or email us a link to your video at marketing@alpinenow.com.
Once again, be sure to subscribe to this blog to receive alerts for new posts in this series. You can subscribe at the top right of this page or add this to your Feedly or RSS reader -> http://www.alpinenow.com/feed/ ).