As the west coast gets pummeled with rain, snow, and sleet we start to wonder, "is this weather normal? Can we expect more to come in the following months? Is the drought in California over?" Find out this and more as we use a simple variable operator and the bar chart to compare the weather in Seattle with the weather in San Francisco.
Data: The National Climatic Data Center provides free data sets throughout the country. You can easily download your weather form any of these locations by heading over here
Analysis: In this analysis we stick to some really effective data transformations introducing the variable operator and we use the bar chart to visualize.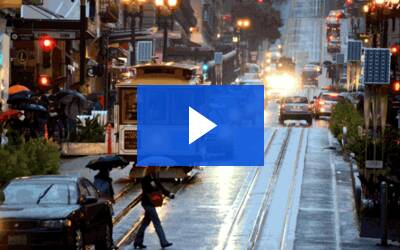 Join us on Thursday, February 13th at 11am PST/2pm EST for our next Workout of the Week webinar as we explain the analysis in greater detail and answer your questions. Register now to reserve your seat! And in the meantime, feel free to submit your analysis on our Data Science Crossfit page on Tumblr or email us a link to your video at marketing@alpinenow.com.  If you don't already have Alpine, sign up here to get started!
Once again, be sure to subscribe to this blog to receive alerts for new posts in this series. You can subscribe at the top right of this page or add this to your Feedly or RSS reader -> http://www.alpinenow.com/feed/ ).